Group of Applied Electromagnetics
Optics Labs
c/o Engineering and Architecture Department
via G. P. Usberti 181/A
43124 Parma - Italy
tel: +39 0521 905746
Labs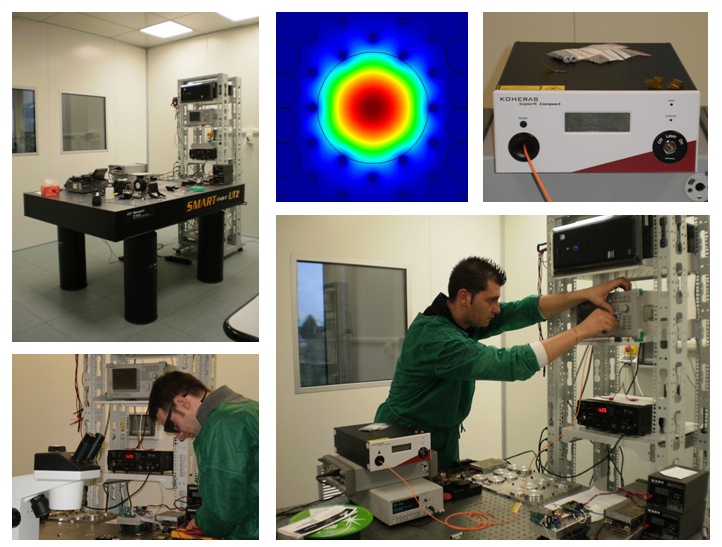 GAEM runs two labs for optical devices analysis and optimization, as well as an established numerical laboratory for the development of high performance simulators of fiber propagation, amplifiers and lasers.
Optical component lab is active for fiber, amplifiers and sensor characterization and is provided with the equipment needed for high resolution spectral measurements and near-field optical microscopy.
A new lab for high-power applications was opened, built in a cleanroom to avoid pollutant contamination. It is equipped with advanced instruments for fiber-laser development, such as precision optical alignment tools, laser beam profiler, supercontinuum white-light source.