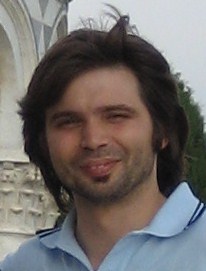 University of Parma
Information Engineering Department

Viale G. P. Usberti 181/A
I-43124 Parma, Italy
tel. +39 0521 905741
fax +39 0521 905758

email: michele.sozzi@tlc.unipr.it
Biography
Michele Sozzi was born in Parma, Italy, in 1982. He received the "Laurea Magistrale" degree (3+2-year program) in telecommunication engineering from the University of Parma, Parma, Italy, in 2008, discussing a thesis on "Caratterizzazione sperimentale di fibre microstrutturate mediante tecnica SNOM" ("Experimental characterization of microstructured optical fibers with SNOM technique").
Since 2009 he is a ph.D. student at the Information Engineering Department, University of Parma. Currently, he is visiting student at the
Foundation for Research & Technology - Hellas
(FORTH). His research interests include near-field optical microscopy, photonic crystal fibers, optical fiber sensors and fiber gratings.